Editor Profiles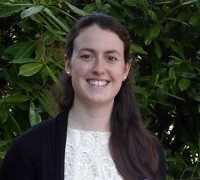 Anne is an Editor on the BMC Series, and has been the Editor for BMC Medical Education since August 2019. Anne has a Master's degree in Molecular Genetics and a Bachelor's degree in Medical Genetics, both from the University of Leicester. Anne previously worked on the BMC Series as an Assistant Editor, Senior Assistant Editor then as a Manuscript Editor. Before joining the BMC Series, Anne worked on a research project at the Institute of Psychiatry of King's College London, before moving to the Middle East and working on a medical journal in Oman for two years. This sparked her interest in scientific publishing, and led her to working at BioMed Central when she moved back to London. She is delighted to be working on BMC Medical Education and promoting open access.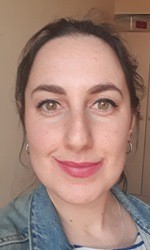 Esther is an Assistant Editor for the BMC Series and has been the Assistant Editor of BMC Medical Education since September 2018. Prior to joining the BioMed Central, Esther completed her MSc in Early Prehistory and Human Origins at the University of York, UK, investigating the cognitive evolution of decision making and mental time travel as shown through Palaeolithic stone tool assemblages. Previously she worked as a research intern at the British Museum.
Approaches to teaching and learning
Sigrid Harendza, MD, MME, is full professor for internal medicine and educational research at the University Medical Center Hamburg-Eppendorf, Germany. She worked as a postdoctoral fellow at UCSF, San Francisco, and received a Master of Medical Education degree at the University of Bern, Switzerland, in 2004. At the Medical Faculty in Hamburg, she was vice-dean of education from 4/2006 until 3/2007 and received the Ars Legendi Award by the German Rectors' Conference and the Stifterverand für die Deutsche Wissenschaft in 2006. She has been the vice-president of the German Association for Medical Education (GMA) since 2012. Her main research interests are clinical reasoning, competence-based assessment, and faculty development. She joined the BMC Medical Education Editorial Board in 2013.
Career choice, professional education and development

Chris Roberts MBChB FRACGP MMEDSCi PhD is Associate Professor in Medical Education at Sydney Medical School, Australia. He has held a number of senior positions within the University of Sydney, and before that in the UK. He has an international reputation for his medical and health science education research; including clinical learning and teaching, selection focused assessment, and professionalism. He supervises an active group of doctoral students in medical and health sciences education research and provides mentorship to a range of junior academics in research methodology. He is been an active clinical teacher for over 30 years, and has much experience at undergraduate and post-graduate levels, including large-scale interprofessional learning. He has received teaching wards at the Faculty, University and Australian national level. He has been a consultant to professional colleges on evaluating and developing selection strategies. He is a member of the Royal College of Australian General Practitioners. He has been a BMC Medical Education Board member since 2015.
Approaches to teaching and learning
Terese Stenfors is Associate Professor in Medical Education at Karolinska Institutet, Stockholm Sweden. She is the director of the Evaluation Unit and research group leader. She joined the BMC Medical Education editorial board in 2016.





Curriculum development
Marjo Wijnen-Meijer is Professor in Medical Education and head of the curriculum development team at TUM Medical Education Center, TUM School of Medicine, Technical University of Munich in Germany. Before that she has held a number of senior positions at the medical schools in Leiden and Utrecht in the Netherlands. Her research interests are curriculum development, assessment and workplace learning. She joined the BMC Medical Education editorial board in 2013.
Assessment and evaluation of admissions, knowledge, skills and attitudes

Tim Wilkinson is Professor in Medicine and director of the MBChB programme at the University of Otago, New Zealand. His MClinEd, PhD and MD are all in medical education. He also works as a consultant physician in geriatric medicine. His research interests are assessment of clinical competence and performance, workplace learning, selection into medical school, and professionalism. He joined BMC Medical Education Editorial Board as an Associate Editor in 2009 and has been a Section Editor for the 'Assessment and evaluation of admissions, knowledge, skills and attitudes' section since 2012.
Follow
2019 Journal Metrics
Citation Impact
1.831 - 2-year Impact Factor
2.235 - 5-year Impact Factor
1.526 - Source Normalized Impact per Paper (SNIP)
0.831 - SCImago Journal Rank (SJR)


Usage
1,657,988 downloads


Social Media Impact
2793 mentions