Bet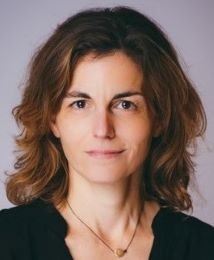 ty is the Editor of BMC Medical Education. Betty did first a BA in Primary Education at Aristotle University of Thessaloniki, then an MA in Speech and Language Therapy, an MA in Cognitive Neuropsychology, and a BA in Linguistics at Complutense University of Madrid. She then moved to Sydney to do a PhD in Cognitive Science at Macquarie University. Before joining BMC, Betty worked in academia for 10 years: she was a Marie-Curie Experienced Researcher at Bangor University, a British Academy Postdoctoral Fellow at Royal Holloway, University of London, and a Research Scientist at the Max Planck Institute for Human Development and the University of Göttingen.
Senior Editorial Board Members
Professor Peter Anderson
Peter G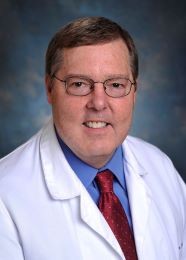 . Anderson, DVM, PhD is a professor of Pathology and Director of Pathology Undergraduate Education at the University of Alabama at Birmingham (UAB) Medical Center, Schools of Medicine and Dentistry. His major area of research is cardiovascular pathophysiology with special emphasis on animal models of human disease. He is involved in numerous collaborative research activities of the vascular reaction to mechanical injury and intravascular stents. Dr. Anderson is also very active in educational pursuits, most notably in using technology to enhance teaching and learning. He holds leadership positions in many national and international educational organizations and has been a frequent guest speaker on issues related to medical education.
Professor Samy Azer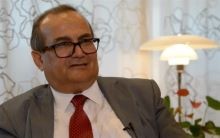 Professor Samy Azer is an Australian physician, author and medical academic. He was honoured to contribute to medical education in several countries. He graduated in medicine and completed his training in gastroenterology. He obtained a PhD from the University of Sydney, a Master in Education, and a Master in Public Health from New South Wales, Australia. He is a fellow of the American College of Gastroenterology (FACG). He was a Senior Lecturer at the University of Sydney and the University of Melbourne. He is a visiting professor at the University of Toyama, Japan, and was a professor of Medical Education at Universiti Teknologi MARA, Malaysia. Currently, he is a professor of medical education and Chair of Curriculum Development and Research at King Saud University college of medicine. He has been invited as a keynote speaker to conferences in South East Asia, Sweden, Turkey, Australia, the Middle East countries and the United States. He has over 100 original articles published in scientific journals and authored five medicine and medical education textbooks. He is Editor at PLOS ONE, Editor at MEDICINE, and the World Journal of Gastrointestinal Oncology and BMC Medical Education. He is a Senior Editor at Health Professions Education. Recently he was granted Fellowship of the Association of Medical Education in Europe (FAMEE) for his leadership in medical education globally.
Professor Salman Yousuf Guraya
Profess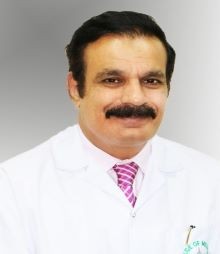 or Salman Guraya is a senior medical educator, laparoscopic surgeon, editor, and an academic professional. Currently, he is serving as Vice Dean of College of Medicine and Head of Surgical Unit University of Sharjah. He is an experienced minimally invasive surgeon with special interest in colorectal and endocrine surgery. His surgical and academic experience spans over several countries including UK, Scotland, France, Italy, Saudi Arabia and Pakistan. Prof. Guraya is Director of Basic Surgical Skills and CCrISP courses by the RCS England. He has authored numerous multi-center research articles with eminent scholars from Germany, Malaysia, Holland, KSA, Italy, Saudi Arabia and UK about surgical innovations and technologies, simulation and artificial intelligence and the use of technologies in MedEd. Dr. Guraya is an active editor of BMC Medical Education (Springer Nature), Frontiers in Surgical Oncology, and Advances in Biomedical and Health Sciences (Wolters Kluwer). In medical education, his main areas of expertise are curriculum interventions, simulation in teaching and learning, professionalism and ethics, getting scholarly work published in the peer review journals, using technologies in teaching and assessment, clinical training in the new normal, and program evaluation.
Professor Sigrid Harendza
Si
grid Harendza, MD, MME, is full professor for internal medicine and educational research at the University Medical Center Hamburg-Eppendorf, Germany. She worked as postdoctoral fellow at UCSF, San Francisco, and received a Master of Medical Education degree at the University of Bern, Switzerland, in 2004. At the Medical Faculty in Hamburg, she was vice-dean of education from 4/2006 until 3/2007 and received the Ars Legendi Award by the German Rectors' Conference and the Stifterverand für die Deutsche Wissenschaft in 2006. She is board member of the German Association for Medical Education (GMA) since 2012. Her main research interests are clinical reasoning, competence-based assessment, and uncertainty. She joined the BMC Medical Education Editorial Board in 2013.
Professor Blossom Yen-Ju Lin
Blossom r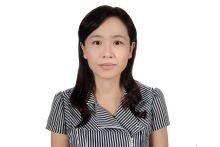 eceived a BS in pharmacy in China Medical University and a MS in biochemistry in National Taiwan University in Taiwan. She got a PhD at the Program of Health Services Organization and Research at Medical College of Virginia, Virginia Commonwealth University, USA. Now she is a professor at Department of Medical Humanities and Social Sciences, School of Medicine, Chang Gung University, Taiwan. Blossom has worked in academia for more than 20 years. As a principal investigator, Blossom has got research funding from Taiwan National Science Council, Taiwan National Health Research Institute, and Taiwan Ministry of Health and Welfare, covering topics on medical education, and in health care.
Associate Professor Jacqueline McLaughlin
Jacqui McLaughlin, PhD is an associate professor and director of CIPhER (Center for Innovative Pharmacy Education and Research) at the UNC Eshelman School of Pharmacy. She received her bachelor of science in Biological Engineering from North Carolina State University, master of science in Biomedical Engineering from University of Memphis/University of Tennessee, and doctor of philosophy in Educational Research and Policy Analysis from North Carolina State University. Dr. McLaughlin has published more than 100 peer-reviewed articles about higher education, including studies about design thinking, diversity, experiential learning, flipped learning, graduate education, interprofessional education, and student selection. She has also received the Excellence in Assessment Award, Emerging Scholar in Teaching and Learning Award, and New Investigator Award from American Association of Colleges of Pharmacy.
Professor Christopher Roberts
Chris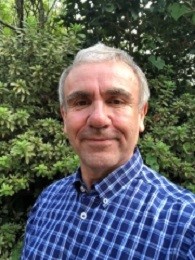 Roberts MBChB MRCGP FRACGP MMedSci (Primary and Community Care) PhD is an Educational Consultant based in the UK. He is an Honorary Professor in Medical and Health Sciences Education at Sydney Medical School, and at Hull York Medical School in the UK. He has held a number of senior positions within Sydney Medical School, within the wider University of Sydney, and before that, in the UK at the Sheffield Medical School. He has been a consultant to the Royal College of Australian Physicians and the former General Practice Education and Training on evaluating and developing national selection strategies. His medical and health science education research includes clinical learning and teaching, selection focussed assessment, and professionalism. He supervises an active group of doctoral students in medical education research. He has been an active clinical teacher for over 30 years, including developing and implementing large-scale interprofessional learning. He has received teaching awards at the Faculty, University, Australian national, and international levels.
Professor Olwyn Westwood
Pro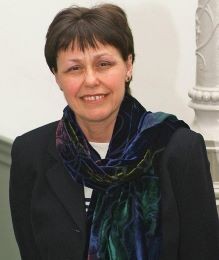 fessor Olwyn Westwood is a recognised medical educator and alumnus of King's College London. Having academic and leadership roles within post-1992 and Russell Group institutions, and programme director for a Masters in Medical Education, she is a mentor to colleagues in pedagogic practice and research supervision. A Principal Fellow of the Higher Education Academy, Olwyn is an advisor for Royal College membership examinations, and the UK's National Prescribing Safety Assessment. She is well-versed in quality assurance and enhancement, having been a GMC reviewer for around 10 years, she led two successful GMC audits at Barts and the London School of Medicine and Dentistry, Queen Mary University of London and the GMC's process for Brunel University London to be permitted to recruit medical students for the launch a new medical school. She is a member of the HEE Medical Doctors' Apprenticeship Implementation Group and been a board member of Caribbean Accreditation Authority for Education in Medicine and Other Health Professions. She has extensive experience in the collaborative partnership for the development of UK primary medical awards. Her international advisory roles on curriculum and quality assurance, e.g. China, Malaysia, Brunei, Georgia, have facilitated her insight into the cultural, social and political requirements and issues in medical curriculum development and delivery.
Professor Marjo Wijnen-Meijer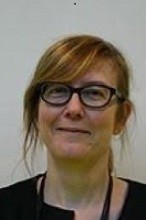 Marjo Wijnen-Meijer, PhD, is professor of medical education and team leader of curriculum development at the Medical Education Center, School of Medicine, Technical University of Munich, Germany. Her responsibilities include development of medical curricula, design of faculty development programs and the coordination of (international) research projects in the field of medical education.
Professor Tim Wilkinson
Tim Wilkinso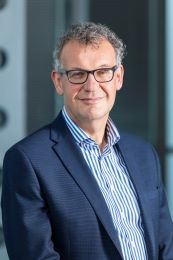 n is Professor in Medicine and medical education at the University of Otago, New Zealand. He is deputy Dean for the University of Otago's Christchurch campus. He was the MBChB programme director 2013-2021 and was Associate Dean (Medical Education) in Christchurch from 1997-2018. He has a MClinEd, PhD and MD that are all in medical education. His research interests are assessment of clinical competence and performance, workplace learning, selection into medical school, career paths, and professionalism. He works as a consultant physician in geriatric medicine.